Enter Piece, Love, and Chocolate, in Boulder, Colorado, and you feel like you are walking into a scene from the movie, Chocolat, only better. This is no ordinary chocolate shop. It's a magical chocolate boutique with more chocolate than you can imagine, both edible and fanciful.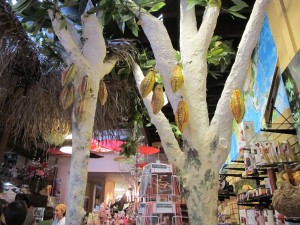 Sarah Amorese (aka Madame Chocolat) owns and operates this chocolate boutique. Sarah's mission is to enchant and entertain you and I was, indeed, enchanted. So enchanted, that I found an excuse to return the very next day—just in case there was something I missed.
Chef Sarah is a professional chocolatier and pastry chef. She creates all of the house-made recipes based on experience, trends, art, and the science of chocolate. There is always something to sample and savor.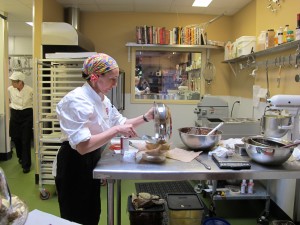 Genevieve Fetherston (aka Cocoa Coordinator) manages the kitchen and schedules the production of house-made chocolate goodies. Chef Genny tickled my chocolate lovin' palate with chocolate yummies as I sat in rapt attention watching her create a Salted Caramel Truffle Torte.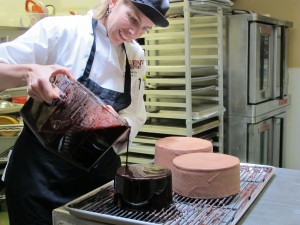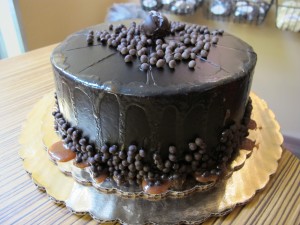 Heidi Lewis (aka Gift Guru) purchases merchandise and manages the chocolate boutique. Heidi has an uncanny knack for procuring unique and beautiful gift offerings.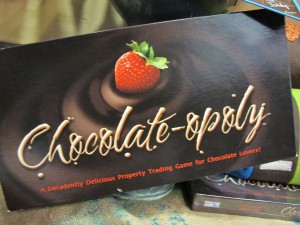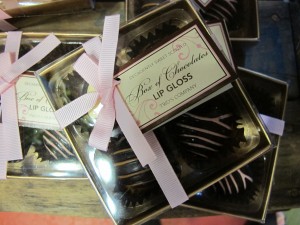 In addition to their own special confections, Piece, Love and Chocolate showcases the crème de la crème of chocolatiers. They proudly offer an extensive and eclectic array of fine chocolates from around the world. I sampled more than I can count.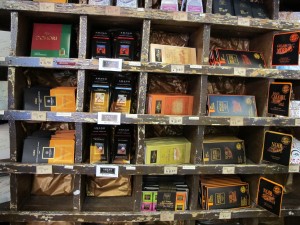 In honor of Father's Day, and because my dad lives for lemon, I started with a lemon souffle truffle from Robin Chocolates of Longmont, Colorado. If truffles could sing, this one would be an aria.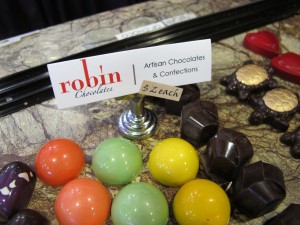 But I didn't stop there. . .
The Masala Turtle from Desiderio was to live for: Venezuelian chocolate, organic pistachio, cardamon, clove, pepper—and those were just some of the flavors I detected in that tasty little turtle. Vanessa, of Desiderio, has some beautiful vegan chocolates as well.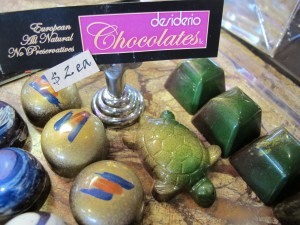 I sampled a Sweet Heat by The Art of Chocolate—organic Ceylon Cinnamon plus their very own organic spice mix in a milk chocolate ganache. Divine.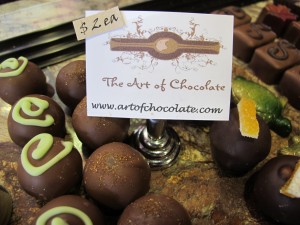 The mice are from Moonstruck Chocolatier, almost too cute to eat, but I had to sample one. I was, indeed, moonstruck. Be sure to check out their website for the summer sweet 'n' tart collection.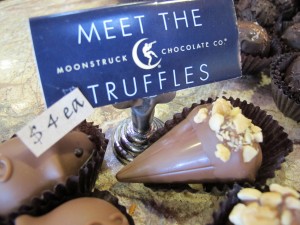 And finally, the orangette (orange rind stick) from Michel Cluzel—a burst of flavor that lingers long after the candy leaves your teeth. (literally)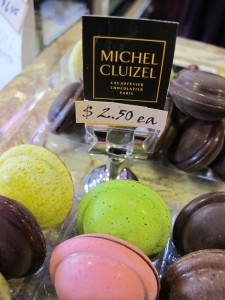 And, because I follow directions, I couldn't leave without sampling the sipping chocolate and a decadent dessert from the display case: the RaspBeverly Tart, a flourless chocolate cake like no other. I dream about that cake.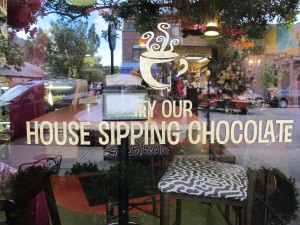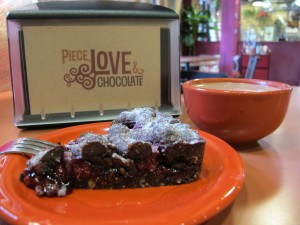 —one of the many reasons Piece Love and Chocolate will be my top chocolate destination spot in the country, maybe even the world!
Do you have a favorite chocolate boutique to share?
FONTE : http://www.chocolateforbreakfast.com/piece-love-chocolate/